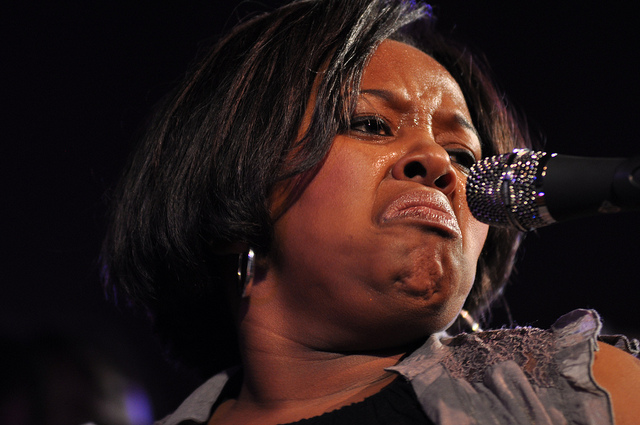 http://playingforchange.com/episodes/22/Felangaye
Felangaye | Playing For Change from Playing For Change on Vimeo.

We filmed a number of the Playing For Change band's shows while they were on tour last month, and we are proud to share their performance of "Felangaye" from the Nokia Theater Los Angeles. This is one of Titi Tsira's originals, and tells the story of a young woman who must overcome her fears and tell a young man that she loves him. This beautiful song is full of energy, and we hope you enjoy it!

Playing for Change is a multimedia music project, created by the American producer and sound engineer Mark Johnson with his Timeless Media Group, that seeks to bring together musicians from around the world.
Playing For Change also created a separate non-profit organization called the Playing For Change Foundation which builds music schools for children around the world.